Hi guys 👋
I get a lot of questions about how to place a custom order + whether I have a certain piece in stock that's not listed in the shop and if not, if it's something I could restock.
I don't restock wallhangings. Some designs end up as "made to order" and others don't. That doesn't mean you can't get your hands on one of my sold designs. Instead of waiting for it to maybe pop up in the shop, you can simply place a custom order for a piece similar to the one I made earlier.
This helps me out too! I get a better idea of what pieces you like, and which of the pieces should be "made to order" in the future.
I was thinking I'd give you an idea of how simple it is to order a custom piece made especially for you.
The process consists of 4 easy steps and I'll be right here guiding you through it 🤗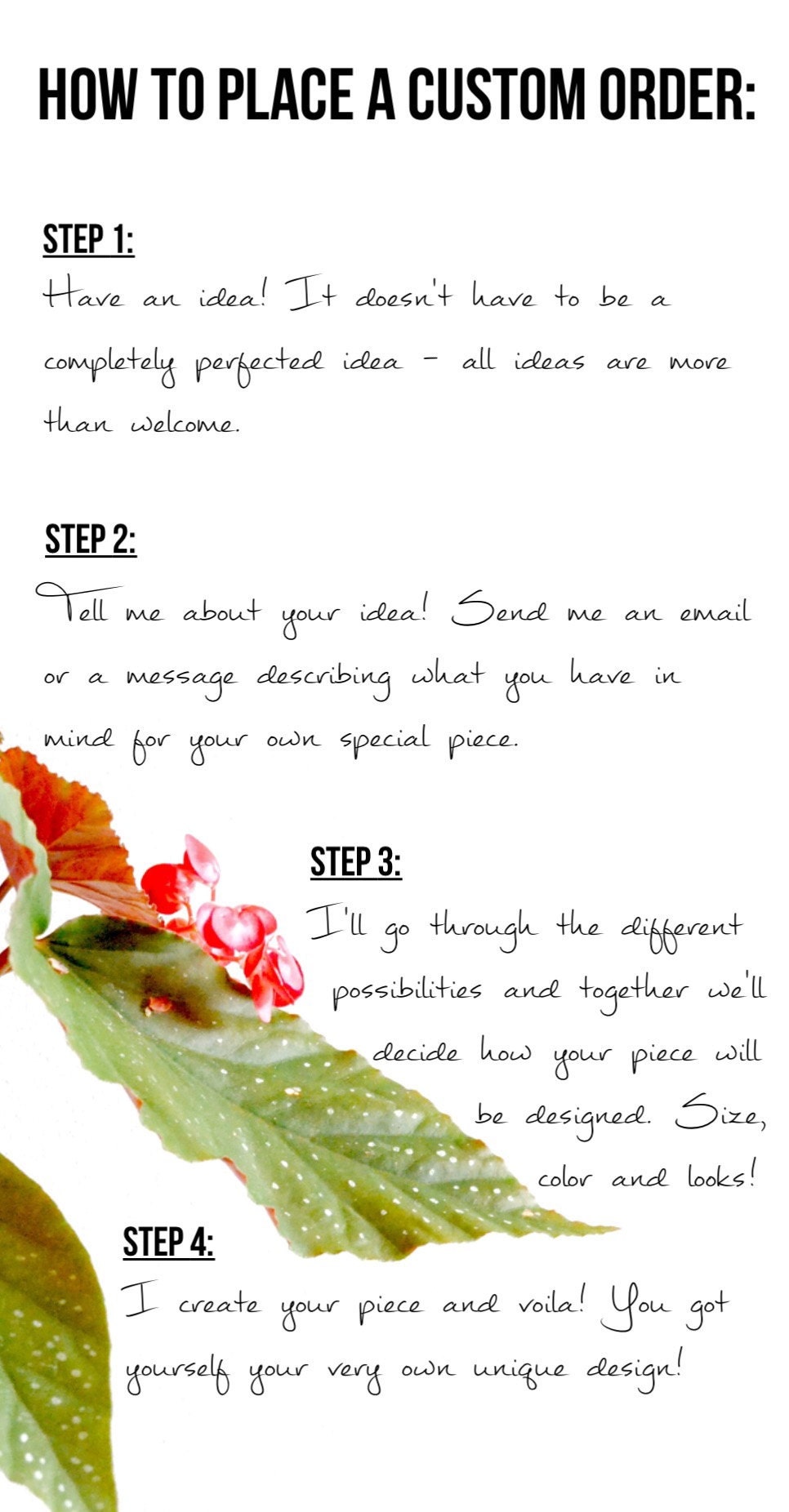 So if you're currently thinking about placing a custom order, simply send me a message and I'll help you out with the rest! 
Much love,
Celina / Wild&Feather 🌿